There's not another face on the planet I'd rather see than this one…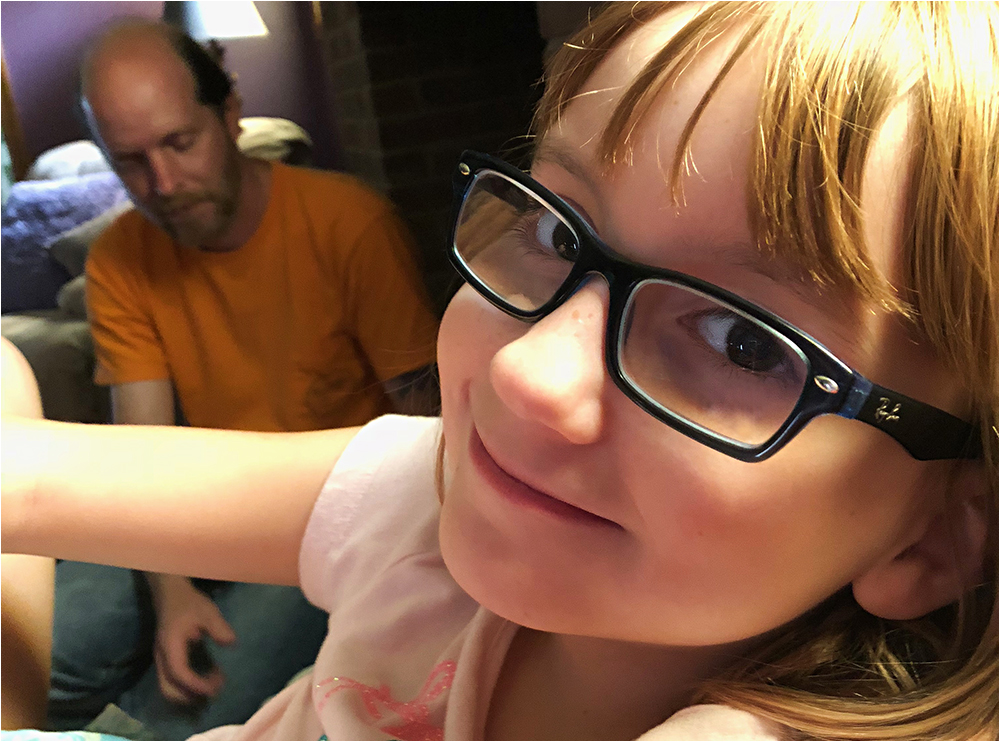 Ole' Perry isn't far away either because he sorta' likes hanging out with the coolest 8 year-old around too.
Colette's silly, creative, funny and has a great singing voice. We know this because she sang "Jingle Bells" about a bajillion times this evening (yes, it's August). My Dad used to lovingly call me "black eyes," — usually when I was being mischievous. I don't have anything on this little girl in that regard. 🙂 
I've said it before but it's worth repeating:
THIS NANA GIG IS THE BEST EVER!