It's been so very hot in Indiana the past few days — compounded by the humidity — it's downright too miserable to do much outside in the afternoons. 
Even with a fan in the "three season room" (which is only comfortable for two seasons out of the year), it was still ridiculously warm. Add a dog blanket — as evidenced by the security camera in the photo below — and it's a miracle I didn't stroke out.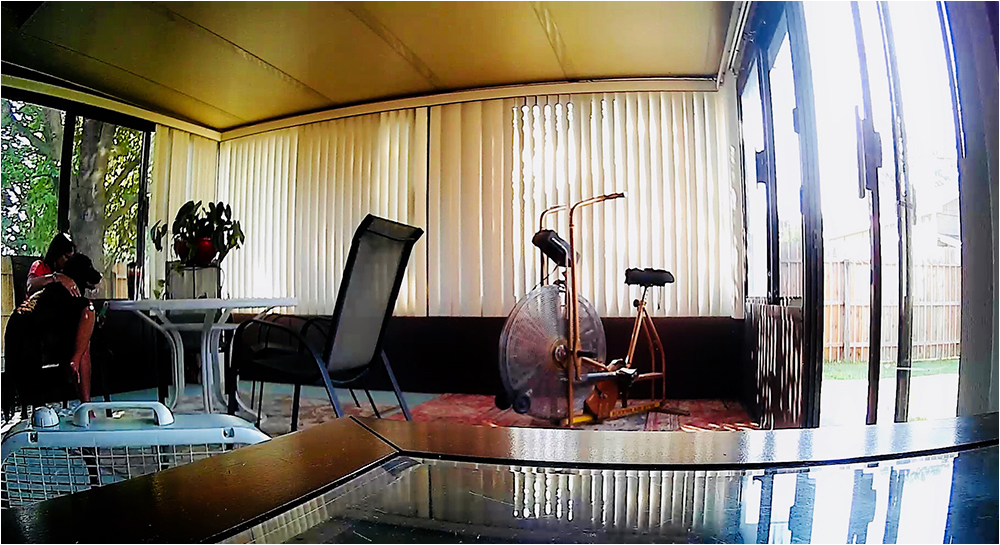 Back in the olden days (heh), we didn't resume from summer break until after Labor Day. It's doubtful that had much to do with no A/C in the building, but even 10-12 years ago I can remember many pukers because of the heat in that yellow tin can that transported them to and from school. I'm assuming some buses have air… but would imagine some still do not.
Many surrounding schools have already started and Colette begins 2nd grade on Thursday. I asked her if she was excited. She said she was, but she was dreading her Dad singing to her to get up every morning. 🙂
For the record, no one ever sang to me on any given school morning.