We celebrated my favorite son's birthday this evening with pizza, cake and ice-cream. Although it sounds like I threw a party for a teenager, he's not seen those days for quite some time. But, his cake looked like it was leftover from that decade.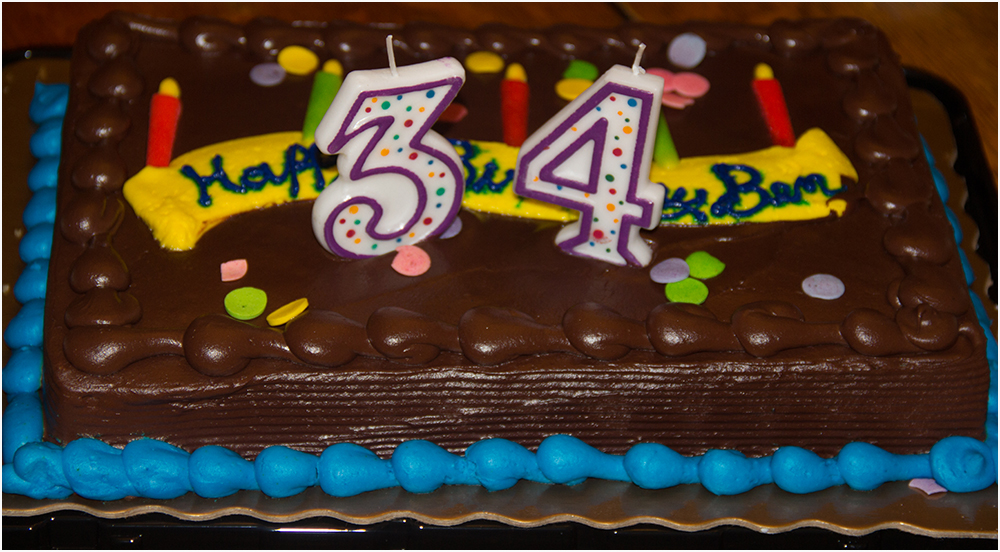 He's THAT family member that hates buttercream icing. He likes white cake. Being the Mom that waits until the last minute for EVERYTHING and plans ahead for NOTHING, I popped into Jay C to pick up a cake and candles the evening beforehand. BIG MISTAKE! I love the Jay C store because they know my name. The fact that it's just down the road is one of the perks of living in Seymour. But they had 3 cakes available because I didn't pre-order… one had pink and peach roses that would've been perfect for a 90th b-day party for a woman, one that had dancing ice-cream cones with faces, and the ugly one I got.
The party was off to a slow start…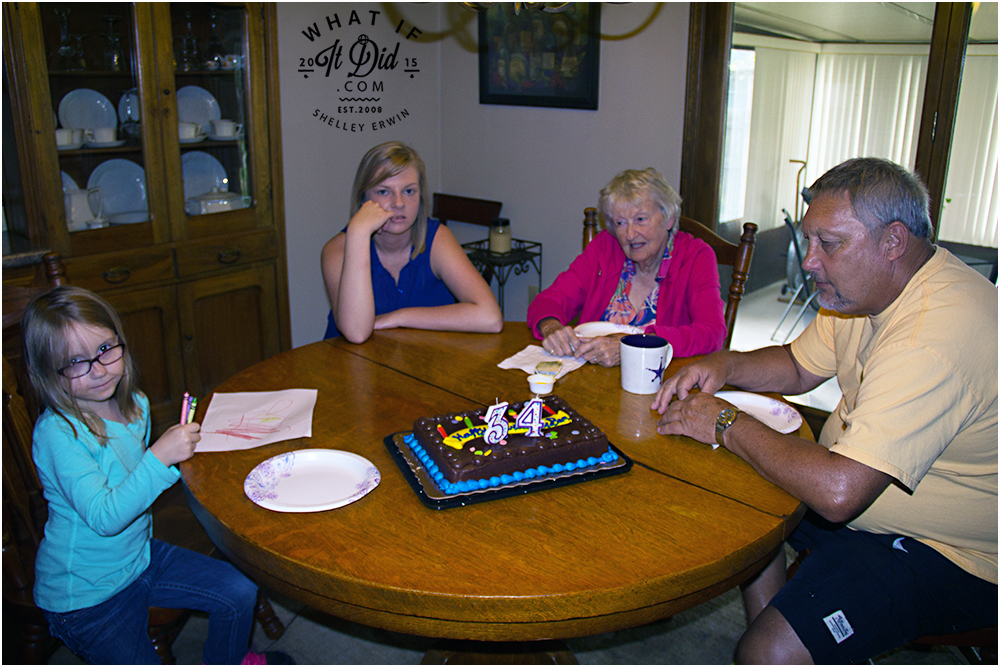 Because no one knew what to think of the ugly cake with the smeared choppy writing…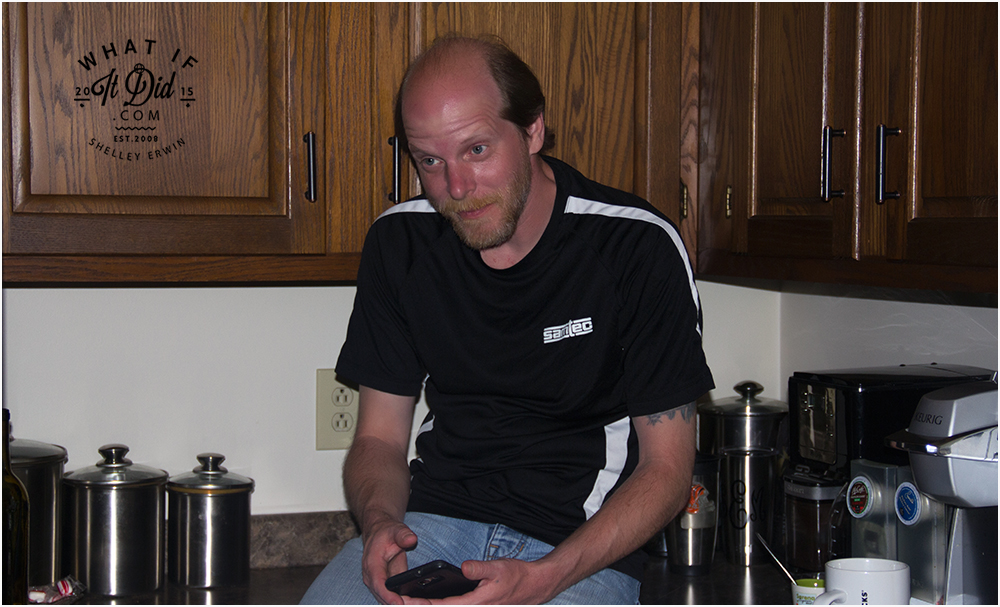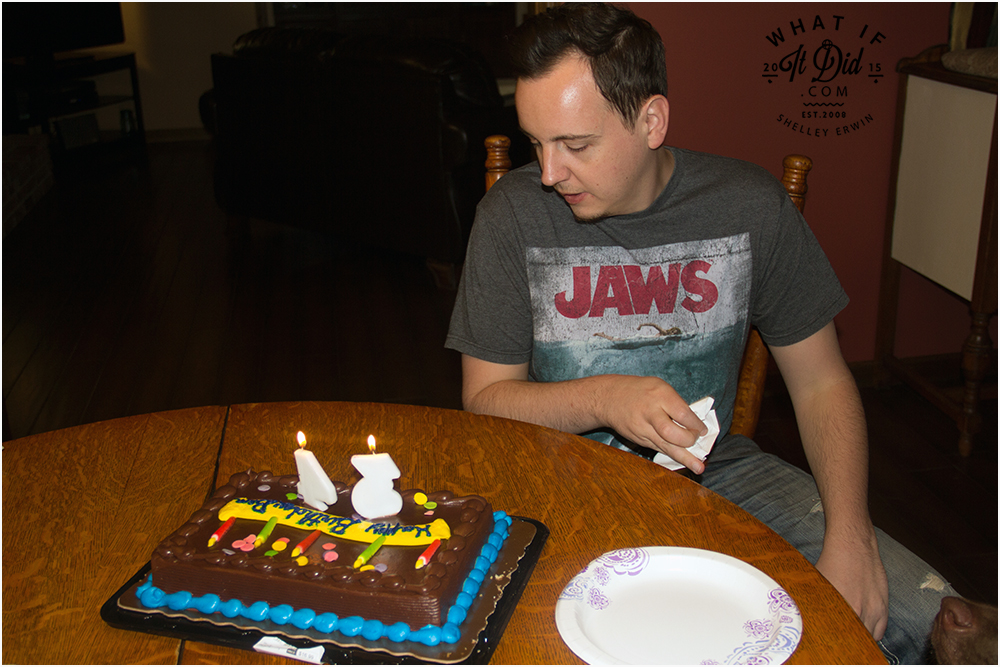 The only one that liked the cake was Colette! She said it was "beautiful!" She didn't care that the icing made her teeth blue. She's always up for a birthday party!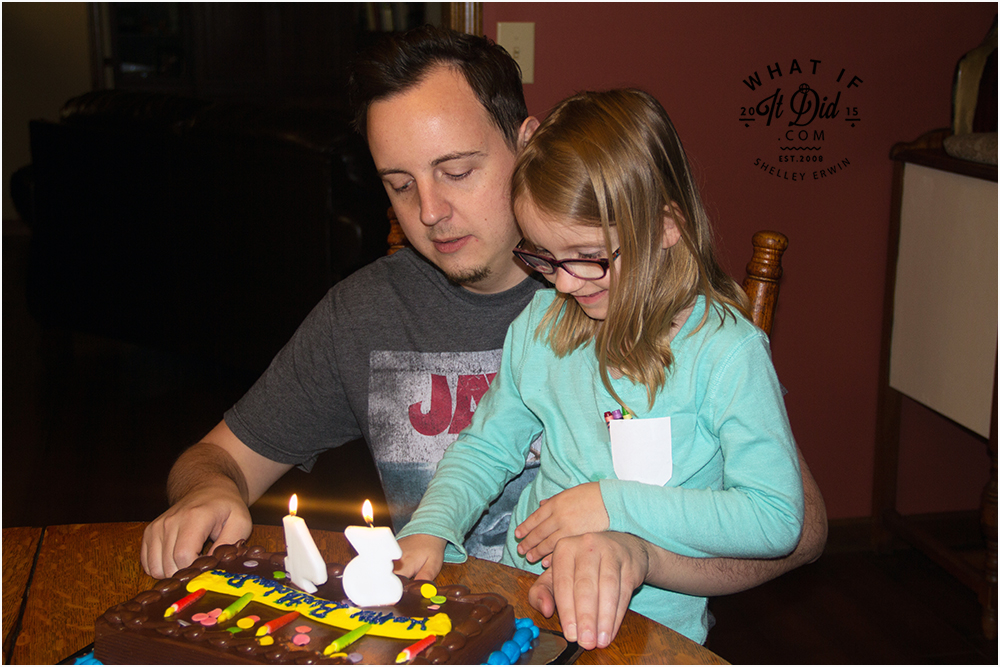 And then, we played school and this guy was in time-out for most of the evening.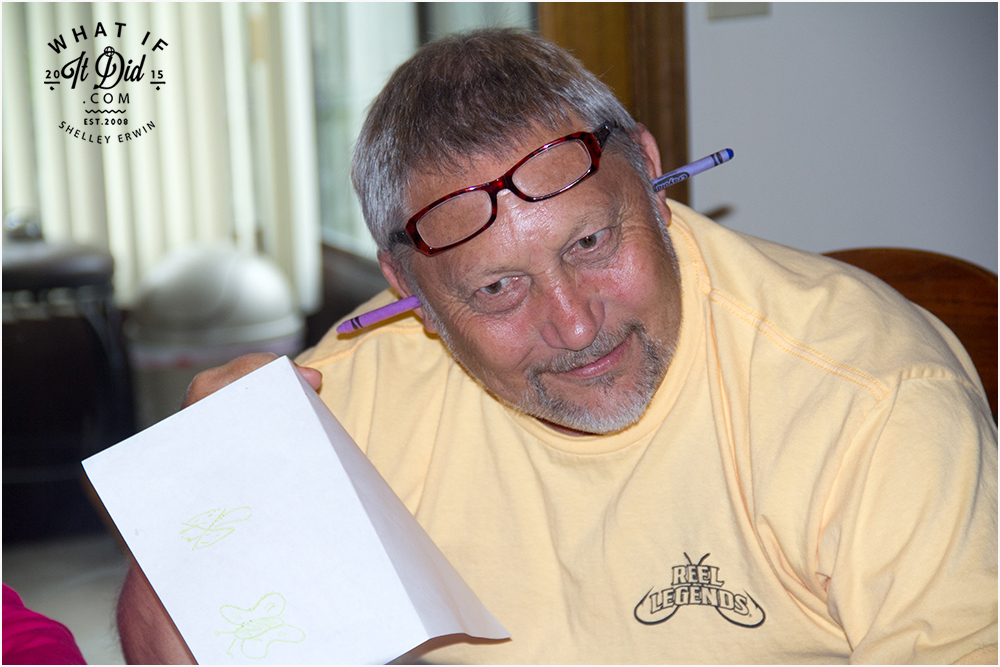 So happy birthday to my very most favorite person on the planet — Ben. And, don't wait until the last minute to buy a cake and DON'T have the night person write on it for you.