Have you ever looked around the inside of your own home satisfied with what you see — only to look inside of someone else's decorated home and decide everything you have looks like crap? 
My neighbors to the north moved in a couple years ago. I KNOW what the inside of that house looked like… it was 100 times worse than mine was before renovations. I was inside a few weeks ago and it was AMAZING — floor coverings were amazing, colors.. amazing, cabinets were holy cow amazing, and everything was decorated in muted gray tones with modern decor and… you guessed it — was AMAZING.
I came home and looked around my recently painted, scarcely decorated walls and felt a huge let down. Same house I thought was great an hour before suddenly wasn't great anymore.
I've always liked the color of the brick on this house — but the neighbor's is likely my least favorite ever.

Today, painters started painting over there (much more quietly than the tree trimmers) and I'm so excited to see it completed. Although jealous, I'm so very happy for them (they are a great family!) — and I know that improvements there only make my property more valuable as well.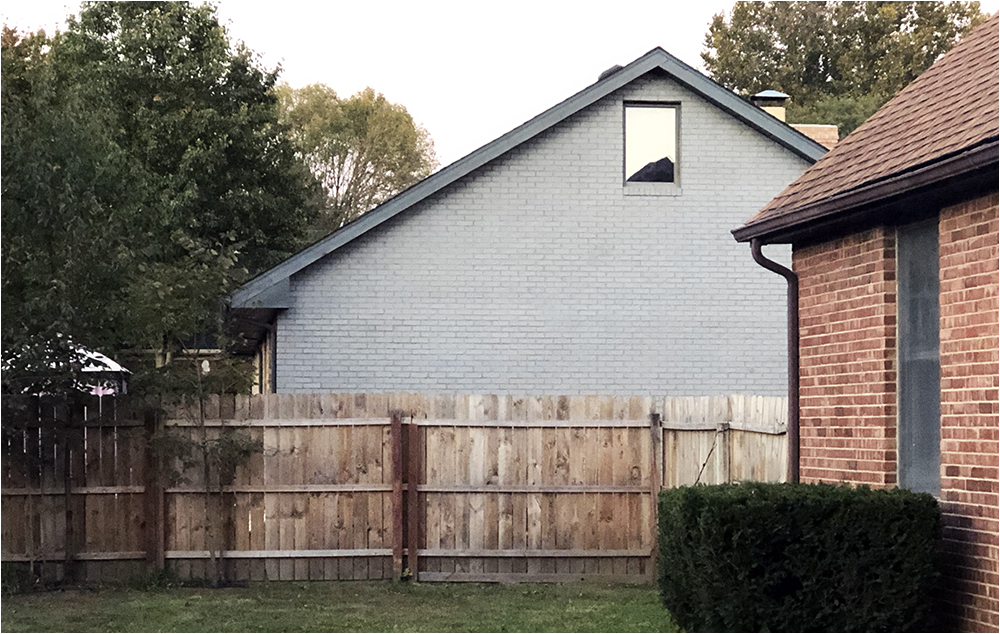 I sure hope when they're finished I don't suddenly hate the brick on my house. Wouldn't that be a horrible (and costly) repeat. 🙂