It's Time Capsule Tuesday kick-off! I literally have so much stuff I didn't know what would be best to share first. I still have all the photos and information from the time that Katie Coleman was missing and everyone in town was out hoping to find her. I have quizzes with stupid questions and photos from alumni banquets and Red White & Blue Festivals. It's overwhelming…
Rather than sort through and pick something, I just opened up one page and that's what you get…
PLEASE NOTE: Digital image quality has really changed over time. These are the largest sized photos I have available. When these actually appeared online — we were all rockin' dial-up accounts, not capable of downloading large images without spending a ton of time waiting.
Crothersville High School Class of 1960
These photos were provided to me by Gene Whitley. I'm pretty sure he passed away a few years ago, but I remember that the Class of 77 and the Class of 82 provided photos for publishing online after their respective class reunions. Gene didn't want to be outdone or let his class get less recognition! Below are JR and SR photos of the 1960 class, as well as the standard senior trip photo in D.C.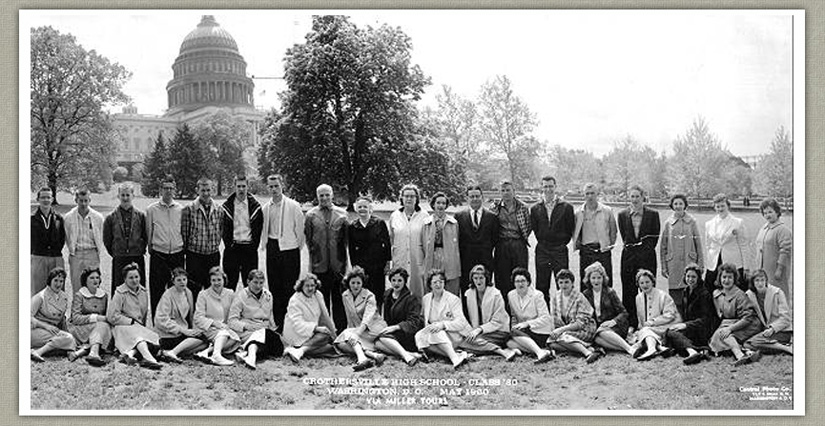 Please feel free to comment here and share your memories. Some people that visit and might be interested in what you have to say may not be on Facebook or the Cville site. 🙂