Took off to Columbus today intending to buy a coffee table (or cocktail table — whatever you prefer to call them) and ended up looking at sofas and chairs. Ben found a pair of chairs he wanted.  Good thing they were the wrong color because they were too expensive (and formal looking) for my taste.  I didn't make it home with a coffee table but took a bunch of photos of living room furniture to review to help me decide once I got back.  Not sure what I thought was so funny while taking this upcoming photo, but I'm pretty sure I'm about to bust a move and sing The Star Spangled Banner… and I have no clue why Ben looks so grumpy…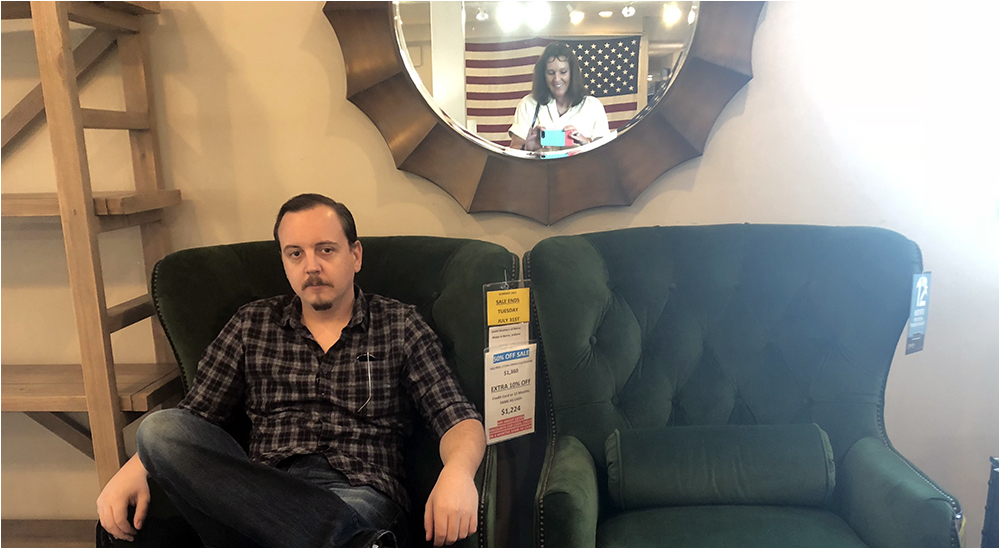 I did make it home with a belly full of pho from Pho Shiki. The place has high ratings on Yelp, Trip Advisor and Zomato —  it's rated #16 of 154 restaurants in Columbus — and my bowl of meat soup (pho) was ok I guess.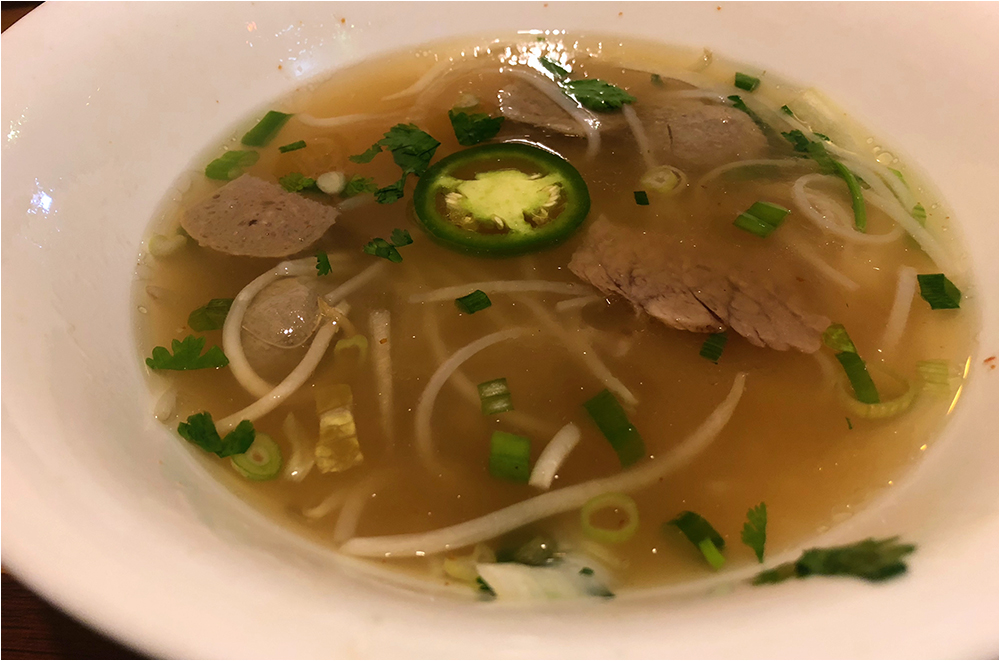 Pulling into the garage with a belly full of pho and no coffee table, I heard the well pump running like crazy and the tank making high pressure farting noises. Why is it always on a weekend when things break? Here's to a better day tomorrow… with no water for a shower in the morning.