First, I had a dentist's appointment this afternoon. I was only in the waiting room for a short time but what I saw made me chuckle just the same.  I shared the small room with three men — two burly guys and one older gentleman. All eyes (except mine) were affixed to the TV hanging on the wall. All three men were totally enthralled and hanging on every word spoken by the actors.
I watched long enough to hear a woman apologizing to a younger guy (her son?) for hiring a hit man to kill him. He said it was ok because it helped him drag out some repressed memories. I glanced around for a tear to fall when the actors hugged and made up… and then, I snickered to myself because these guys were so loving some soap opera drama.
Next, I received a package left on my front step by USPS. Guessing it was something I'd ordered for Christmas, I quickly looked at the name/address and noticed it said Shellie (not Shelley), but the address looked correct. I opened the box.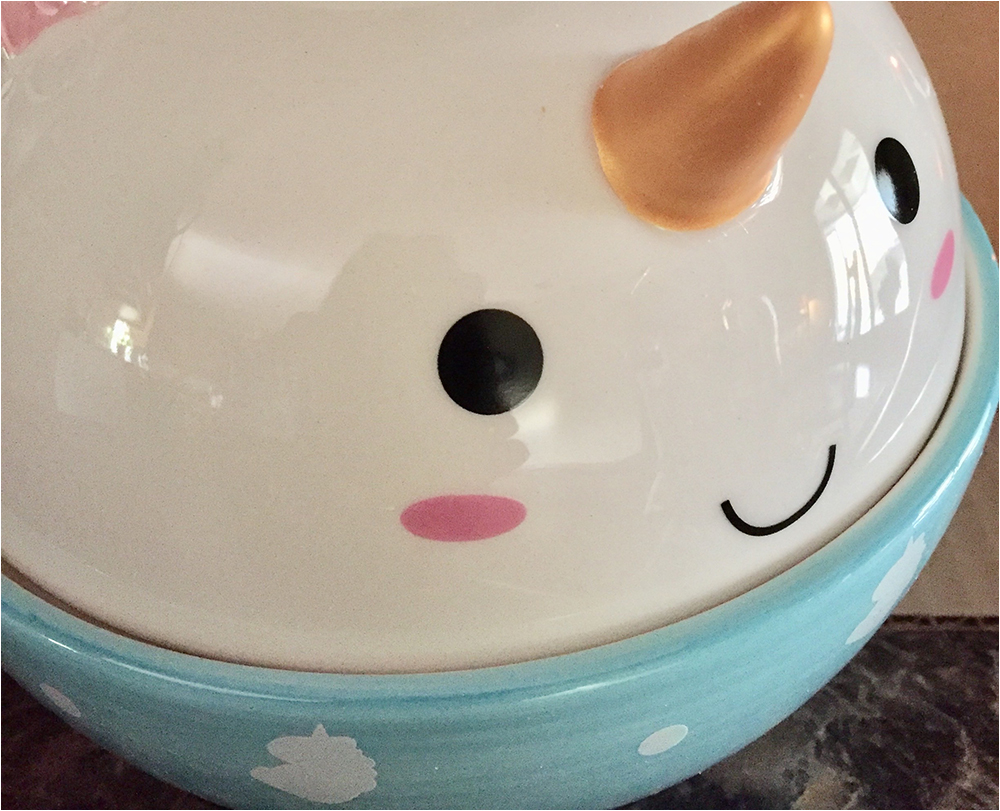 I knew I did NOT order unicorn Ramen Noodle bowls!
After I went through my credit card statements and searched my email and computers for anything with the sending company's name, I looked more carefully at the shipping address label that was dirty and smudged. The street address was 1 number off from mine and THAT Shellie (not Shelley) has a different last name and likes eating Ramen Noodles from a unicorn bowl.
I repacked the ceramic bowls in the box and the carrier is picking it up for proper delivery.