Driven wells (where a pipe is driven into the ground) supply most homes around here with water. I have two of them. Two wells, two pumps, two bladder things, and a spiderweb of pipes in the garage.
On the other hand, I know what a "Rose" well is too because I've had those in the past.  Huge things — big enough to get down inside on a platform where the pump rests — and called that because the well-digging business was owned by Henry Rose.  I'd hate to guess how many 'Rose wells' exist in Jackson County, IN.
That's the extent of my well experiences — and they were when I lived in the country. Hard to believe that there's no city water offered to homeowners behind the school on my street. We pay city taxes and I have city sewer. One would think city water would be available.
I called the company that provides water to the rest of the city to get an estimate. I about choked when the engineer let me know the cost would be $100-$200 THOUSAND dollars to get a line from the water main down my road — especially considering that even 6th Street doesn't have access to city water.  This would be a Seymour City project, and they don't seem interested. Obviously.
So today a new well went in the ground here.  It's like a tiny Rose well — same concept only not 30′ in diameter — and I'm told I should never have issues.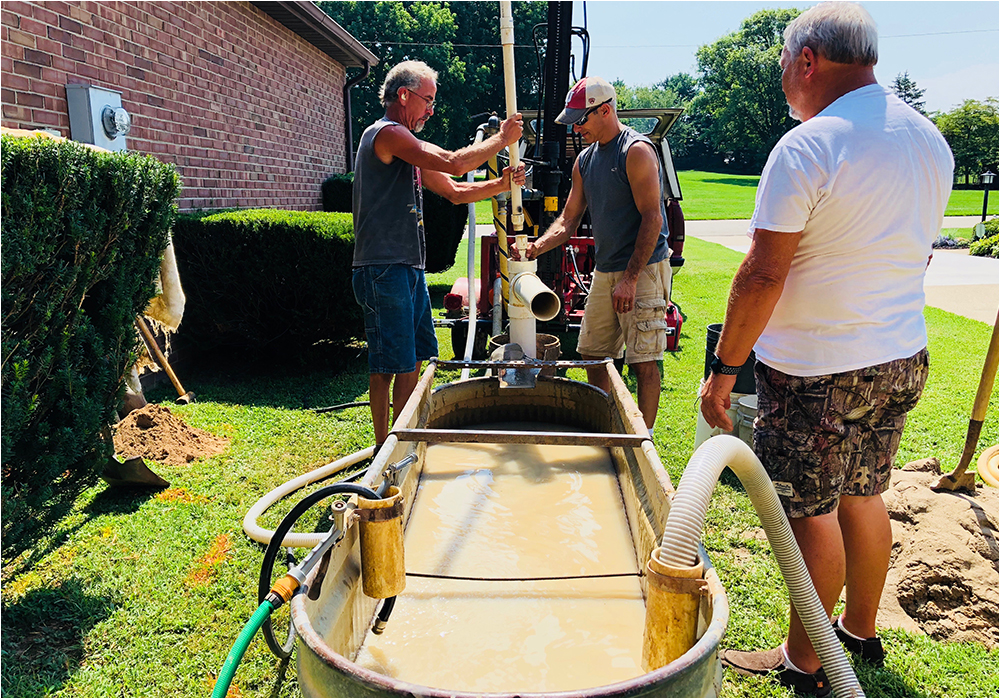 So this house in the city has a new country well. They took the bathtub of muddy water, but left a pile of sand that will probably attract every stray cat in Seymour. 🙂
Plumber will be here on Thursday and another 80's house project will be in the books.