Took a drive yesterday to Columbus and thought for a moment I was crossing Sunshine Skyway Bridge. We've had so much rain that a whole bunch of country roads are closed. So much rain!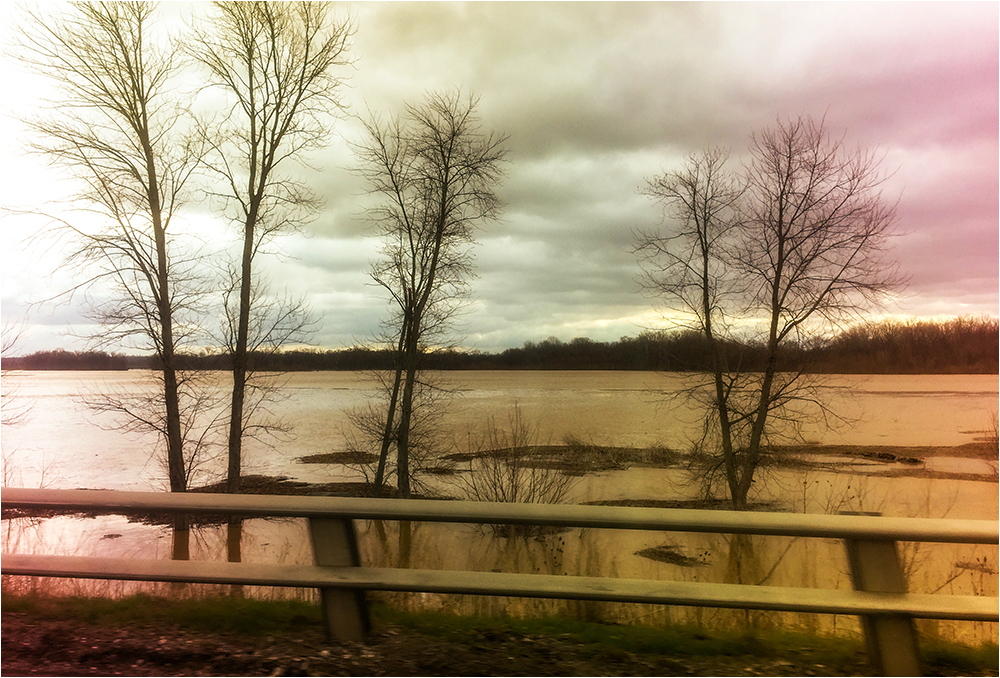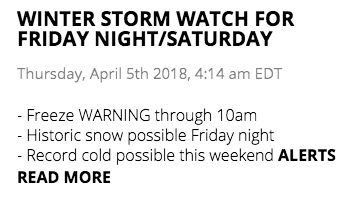 The photo above, taken from a moving car on I65 in Jackson County, is a field, my friends. But it gets better!
While rain isn't abnormal for spring, how about snow in April? Y'all know I'm all about a good snow. But NOT in April.
So that trip to Columbus I mentioned?  It was to look at new outdoor furniture, a fire pit (for Ben) and an open-flame gas torch lamp (for me).
Something about the forecast took the fun out of the impromptu shopping spree and I came home with nothing.  Ben, on the other hand, purchased indoor lighting.