It's 32 degrees. It's not even November yet, and it's 32 degrees!  Of course, the weather decided to turn chilly on moving weekend.  At least it didn't rain — the WHOLE weekend, anyway.
The crew showed up today to finish putting a new coat of paint on the exterior of the little house in the Ville.  We have a firm offer and should know something in a day or two. We hadn't even listed yet and had someone look. She fell in love with the house and I really hope it works for her.
Seems strange to see a room that was always full of furniture and people empty…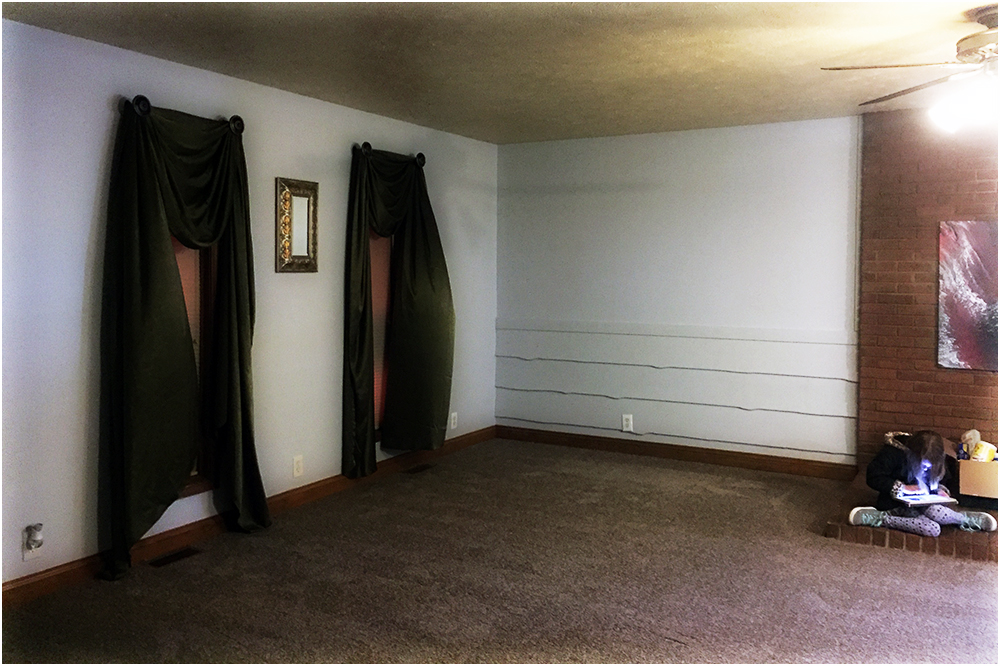 We should be finished moving everything by November 1 — right on schedule. Take THAT chilly, rainy October!