It's icy and it's cold here in the City. Snow is supposed to follow the ice and there's not a loaf of bread to buy in Seymour — not that I need bread. Or milk. Or eggs.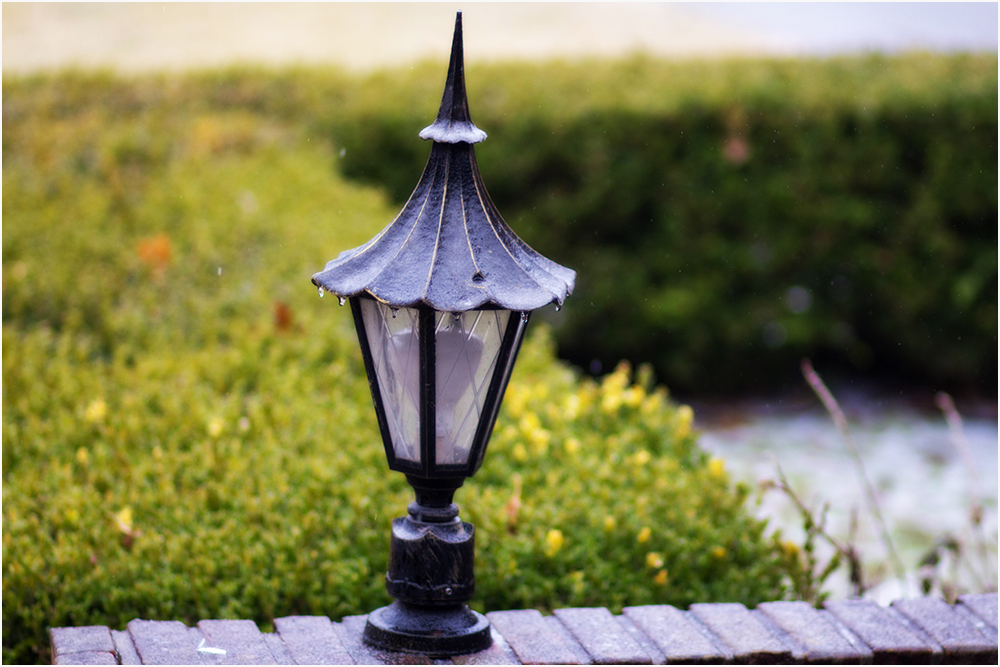 It's Friday and I work from home.  A plus because I don't have to brave the weather. A real problem because you can't call-in and take the day off. Just a little skim of ice so far, and it's already causing problems.
For the record… that's one of the outdoor lights I have slated to replace in the spring. Sure hope no one gets impaled before then!