I knew the weather was going to take a turn later today when I awoke this morning. After a cup of coffee, I headed out with a paintbrush and a step ladder into the above 70 degree morning to paint the garage. Pretty crazy for November, right?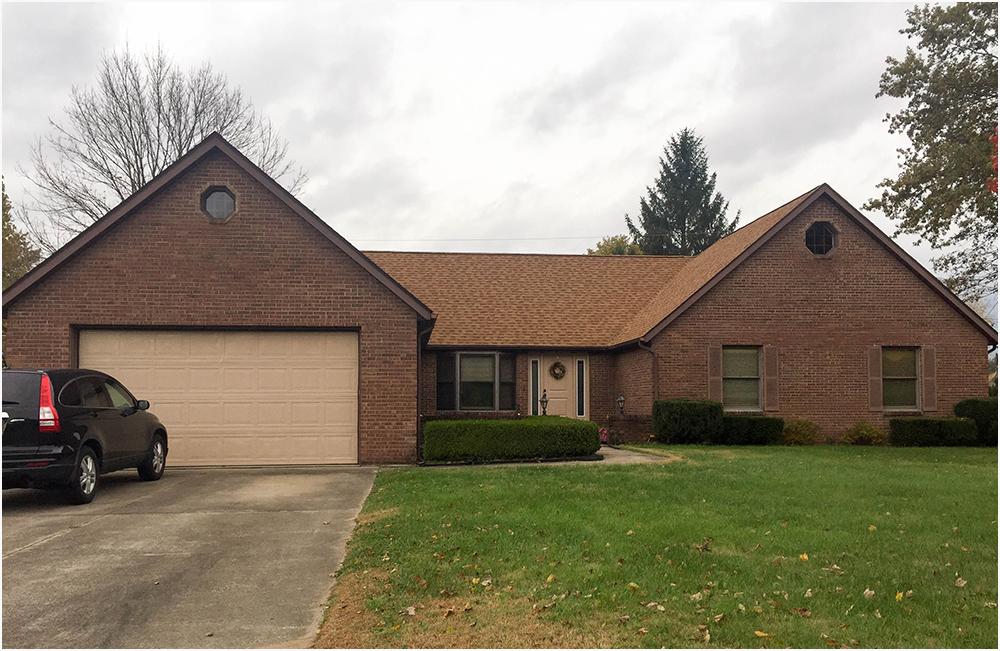 No sooner had I finished the 2nd coat of paint that tiny droplets began to fall. The shutters have yet to be painted — but it was too windy outside to tackle those today anyway. I'm hoping to finish those up tomorrow, even though the temps are forecasted to be at least 20 degrees cooler.  That is… if everything is still standing by then…
Tornado warnings came soon after I came inside, and we dodged the bullet getting just a bit of hail, moderate winds and lots and lots of rain. The weather this evening is supposed to be worse. Not looking forward to that, for sure.
So looking back in time, here's a photo taken of the front of the house when I purchased it: