I haven't had cell service for about 2 solid weeks now. My carrier, AT&T, keeps telling me I'll be back to normal "tomorrow."  Tomorrow never comes…
So, I posted the following on their Facebook page: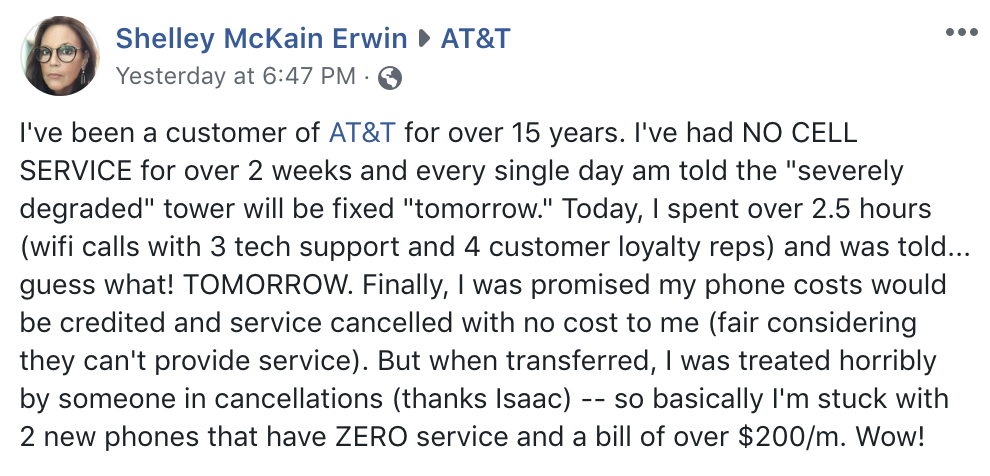 But it gets even better!!  Others commented — all agreeing with the degrading cell service AND customer service — and their "Social Media Specialist" (the one with poor grammar that can't spell) ignored me and responded to another person that commented: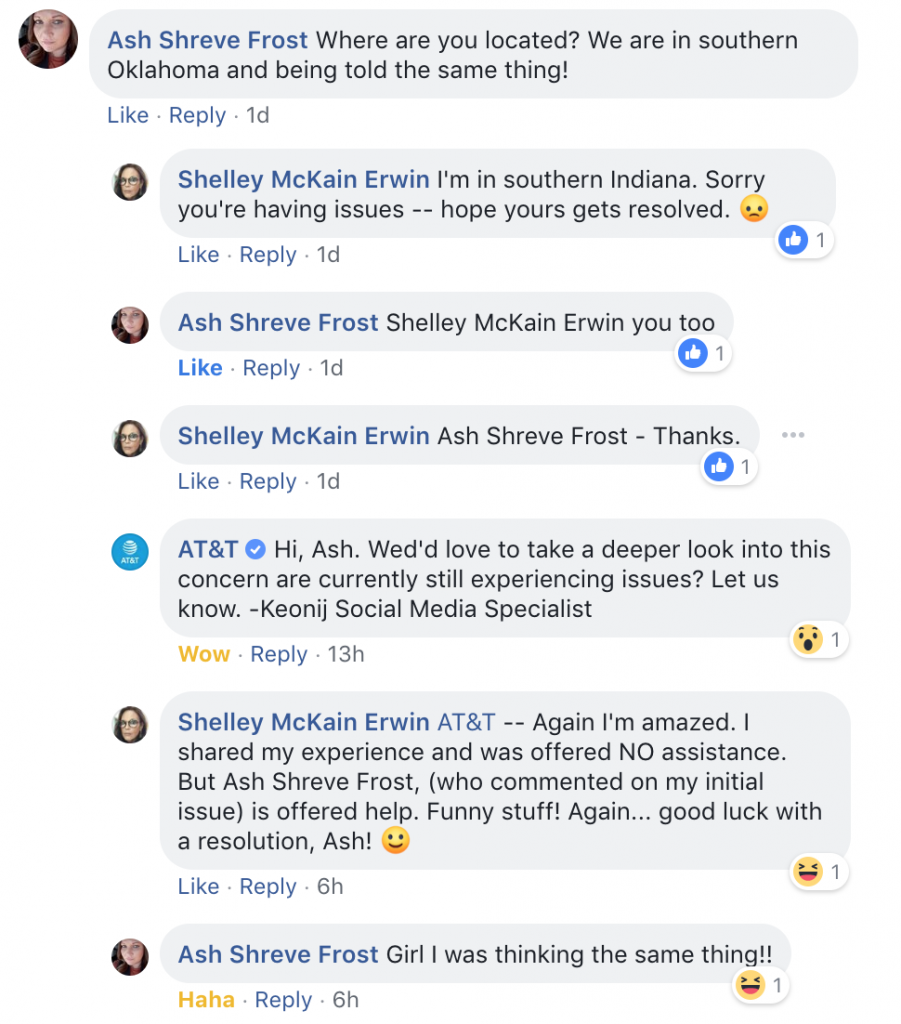 Seriously, you guys, this is about as pathetic as it gets. Grrrr!