I had a visit today from one of my cousins and we were talking about (I didn't START this conversation!) flowers on the graves of our parents.
My cousin said, "I always make sure I put teal in Mom's graveside arrangements." Before even thinking I asked, "Why? Was that her favorite color?" She explained that teal is for awareness of the type of cancer my aunt had and I felt really stupid. After our afternoon visit I was thinking about what she said and couldn't for the life of me remember if my aunt had ovarian or cervical cancer so I search 'list of awareness ribbons' on Wikipedia.
When did this color thing get so important AND complicated? For crying out loud — teal also represents 'military sexual trauma' and a bajillion other things. And although teal and white wasn't mentioned, that's an important fact because that's how you tell the difference between cervical and ovarian cancer (or other issues that share aqua like Tourette's Syndrome awareness or dissociative identity disorder awareness or…).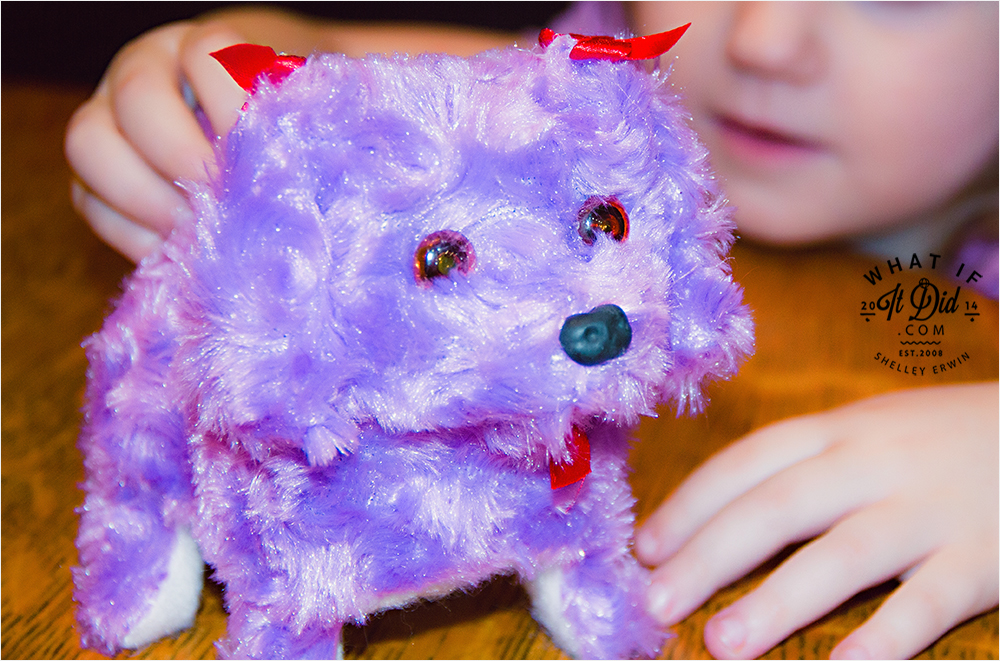 So Coco's toy (that she named "puppy" — how smart is that!), is sporting red ribbons for heart disease awareness. Or AIDS awareness or maybe even epidermolysis bullosa awareness if puppy knew what that even was.
What happened to pink is for girls and blue is for boys? That I could remember.