Not QUITE eight, but we celebrated Colette's birthday today anyway with a cookout at her house. Princess cupcakes and lots of presents to open…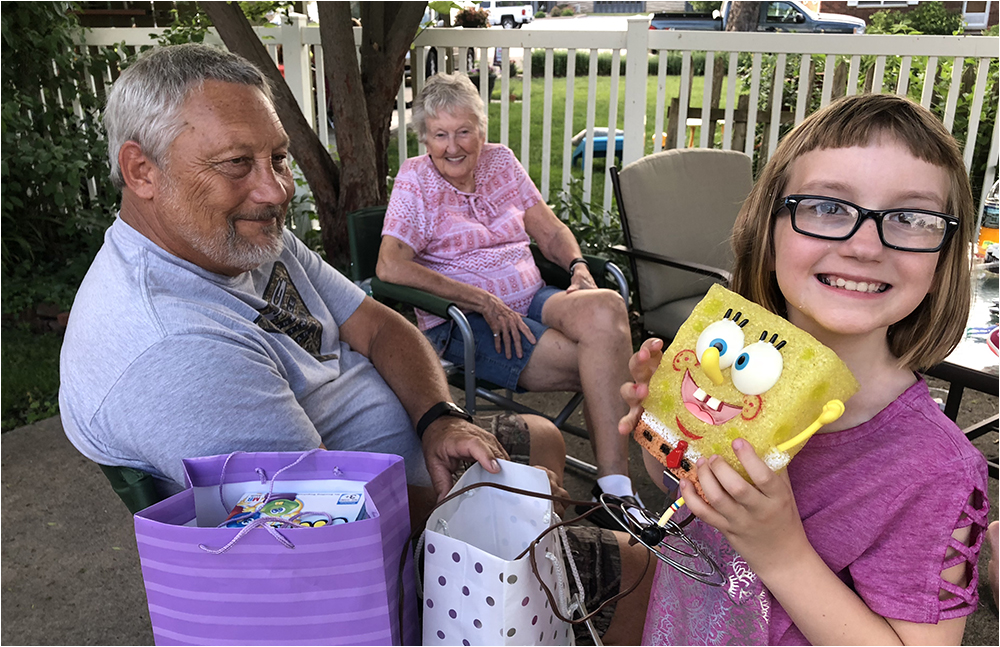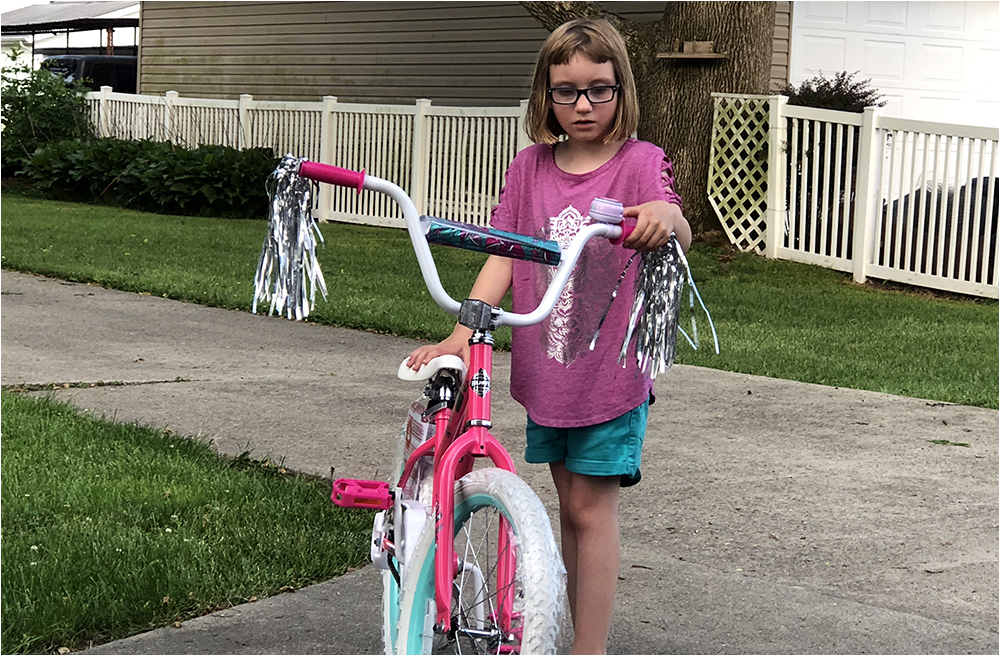 From the look on her face in the photos, I'm pretty sure she liked her Sponge Bob light better than her new ride. She did like the bell on the handlebars, but has yet to learn to ride without training wheels.
I should've taken a video of Ben running alongside her (on this humid, 90 degree sunny day) — but we were too busy sharing stories about our first bicycle experiences. Perry bragged that by 8, he was ramping dirt mounds. I mentioned that I never had anyone helping me learn how to balance — and I never had a cool pink helmet, knee and elbow guards or gloves for protection.
Mom had the best story. She paid for her first bike when she was in the 5th grade and was short 37 cents that her Dad fronted her upon purchase. She had to pedal him around town for payment. And get this… she STILL knows the serial number of that bike — and I don't even know what my first one looked like or what color it was.
Happy early birthday to Colette — eight is GREAT!