I haven't shared much in the way of the 80's house project lately. I could make up a bajillion excuses but the sad truth is… I got lazy. I hate to admit it — but it's true — it took me a little over 2 years to rework the master bath. I got rid of the truck-stop-red carpet long ago, but never got around to finishing this room. A fresh coat of paint this past weekend along with a few finishing touches and the mirror over the sinks in the last 1980s room no longer screams for big hair. Better late than never. Right?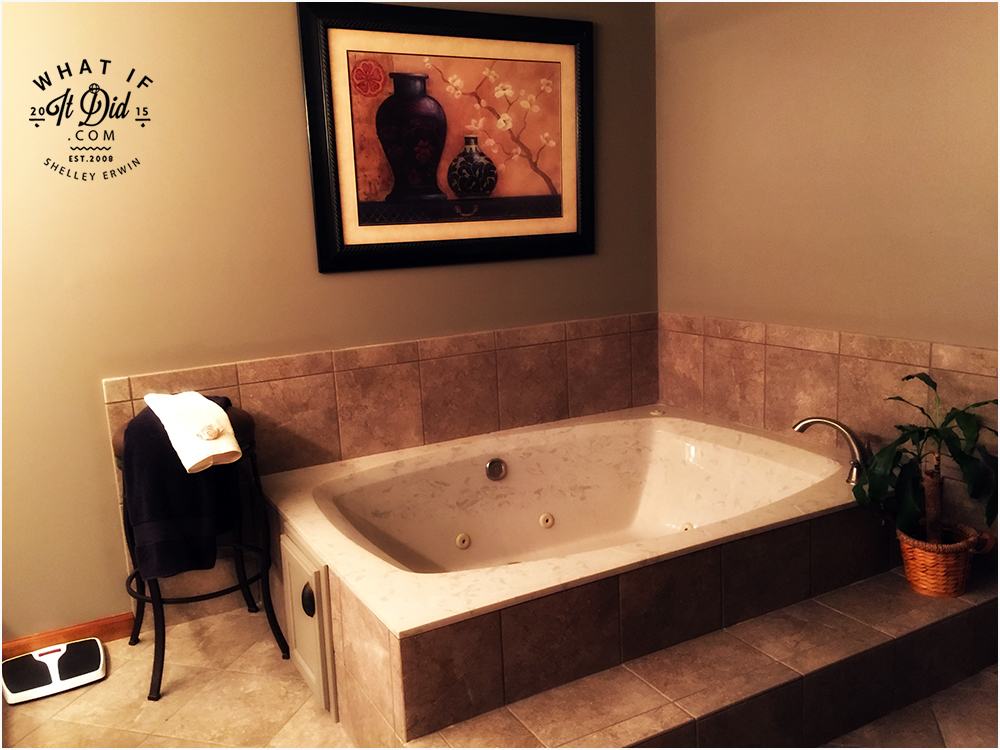 As a reminder — here is the before photo taken in 2013 (not 1980):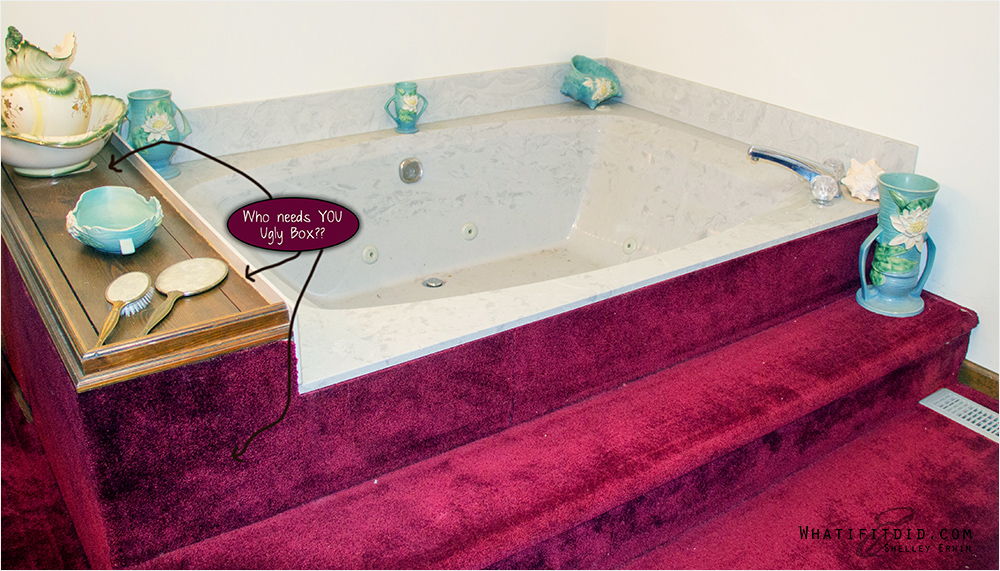 The photos I've shared show only one corner of this room. It's actually bigger than the master bedroom at my old house, and I love the natural light of the skylight. But, I've used the tub maybe 3 times since I've been here (once to bathe Gracie) and have never used the shower. Ever. I would be just as happy with a small area containing only a toilet and lavatory, but I sure do remember a time when I would've killed to have this much private bathroom space. If I didn't love this house and hate moving even worse than I hate shopping at Wal-mart, I'd be looking for something smaller. What an awesome house this would be for a family with kids.