Is my family room so comfy that it induces sleep? Or… was it the homemade Chicken Alfredo I made for dinner that did it?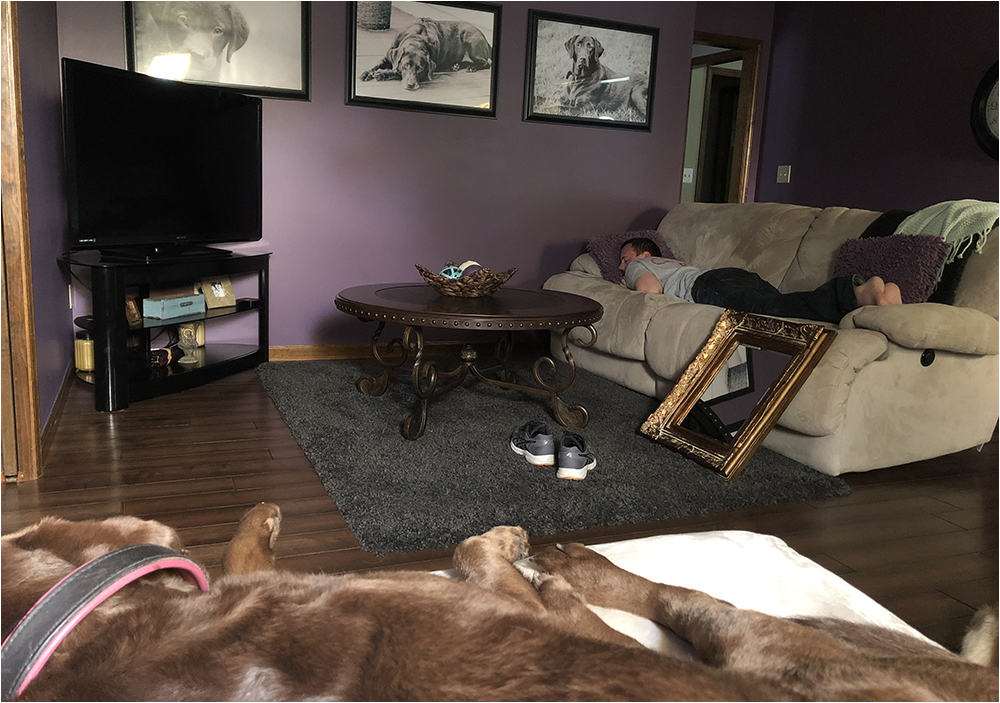 (Never mind the mirror waiting to be hung because it actually did find a spot on the wall after the snooze.)
Chicken (as in my amazing dinner entree) is a lean protein and contains the amino acid called L-tryptophan. It helps the body produce melatonin… which obviously causes dogs and men to snore.
A friend once shipped me a container of gummy bears that were infused with melatonin. By the time they arrived from Vegas by USPS, they were all melted and stuck together — and when I tried eating a couple before bed, I probably got at least 5 in the melted lump I shoved in my mouth. My friend swears by those lil' rascals to help him sleep, but they had zero effect on me. 
Even chicken and the comfy family room didn't put me out. I'm seriously becoming my Nanny — the woman who sat up every night… all night… in a chair staring out the window. Reviewing my sleep habits on Fitbit is depressing. 🙁