How cool is it when the floral designer that delivers ALSO brings cookies to your door? Pretty darned awesome, y'all.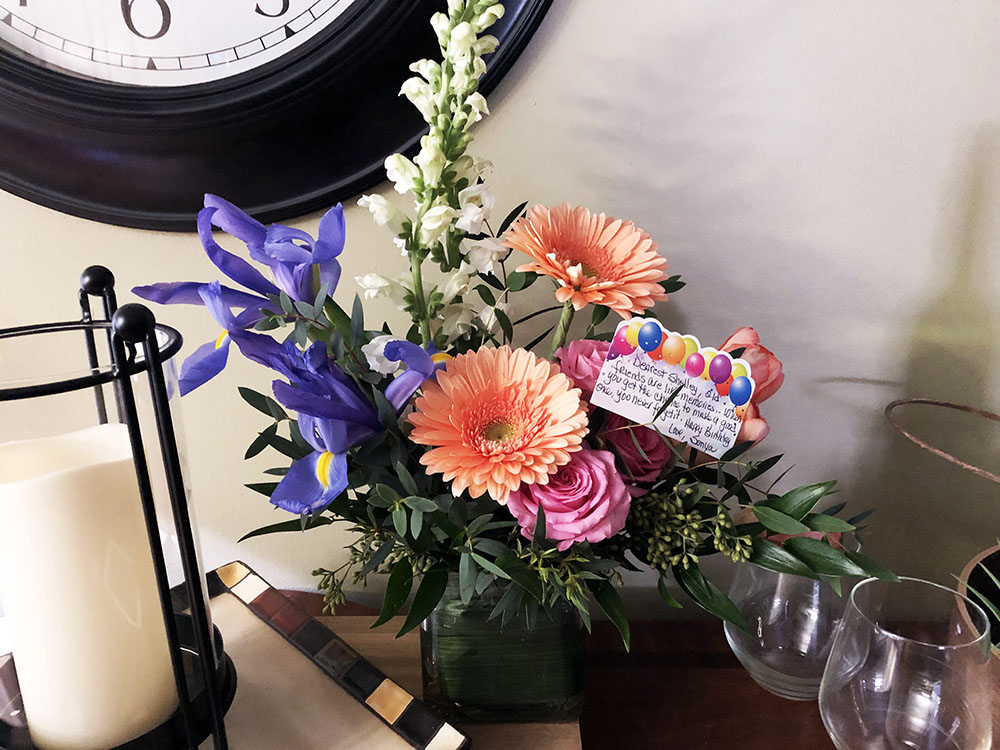 I didn't know Sherry was coming… I'm not sure I'd brushed my hair yet; however, I had brushed my teeth. Wearing a pair of shorts and working like a mad woman at the computer, I debated on if I should answer the door.
Once I saw who it was, I knew it didn't matter what I looked like at that moment… Sherry could care less. She's seen me at my worst. I only have a few friends that I know love me no matter what — Jerilyn, Alisa and Sonya, too.
Happy to get the beautiful flowers from Sonya Lewis Lentz along with a card with the following reminder:
"Old friends are like memories… when you the the chance to make a good one, you never forget it."
After a couple cookies and a cup of coffee, there were smiles all around.