My favorite brother ordered flowers for his wife from 1800flowers. The leaves were wilted and dead. He and my favorite sister-in-law ordered flowers for me from a local florist and they were beautiful!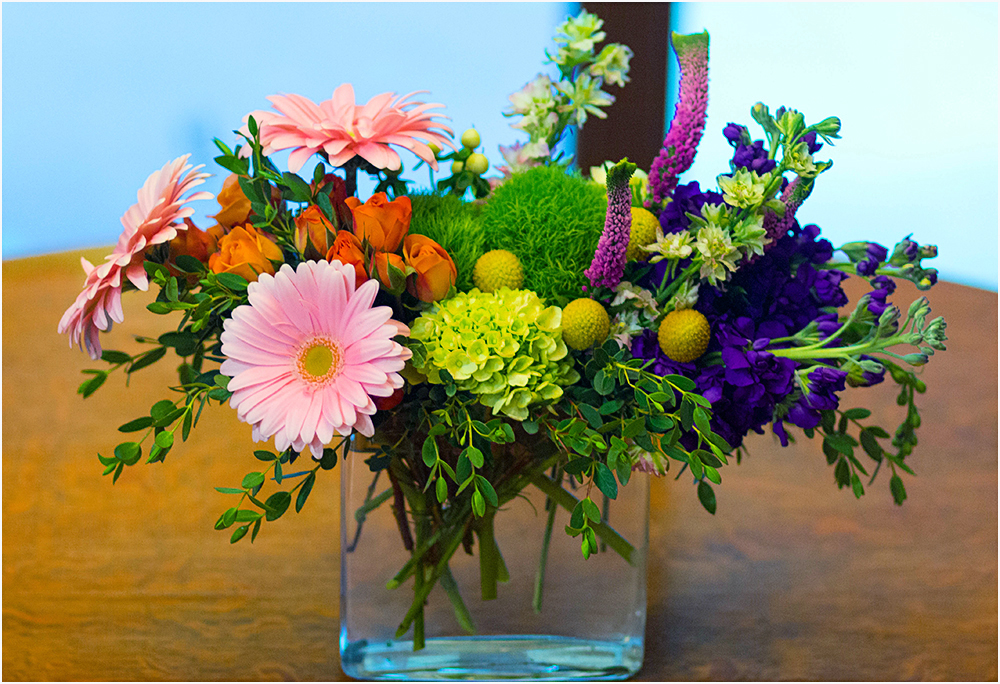 And… I also got flowers from Perry, Ben and Colette… and they were gorgeous too. I've never been disappointed when receiving or ordering locally.
So next time you want to send flowers — don't use a company that's going to keep a chunk of your money and pass the order to who knows where. Order locally no matter where you're sending your bouquet.