L.O.L. dolls are pretty popular right now and it's no wonder why. They either spit, cry, pee or change colors. How about that, you guys?
And you never know what you're going to get! If you pay $10 bucks to give one as a gift and the recipient opens the package to find one they already have that's the way the blue ball bounces. Not great, but a surprise all the same.
Colette was THRILLED to find some in her Valentine package this afternoon. And lucky her — they were all different and not one duplicate.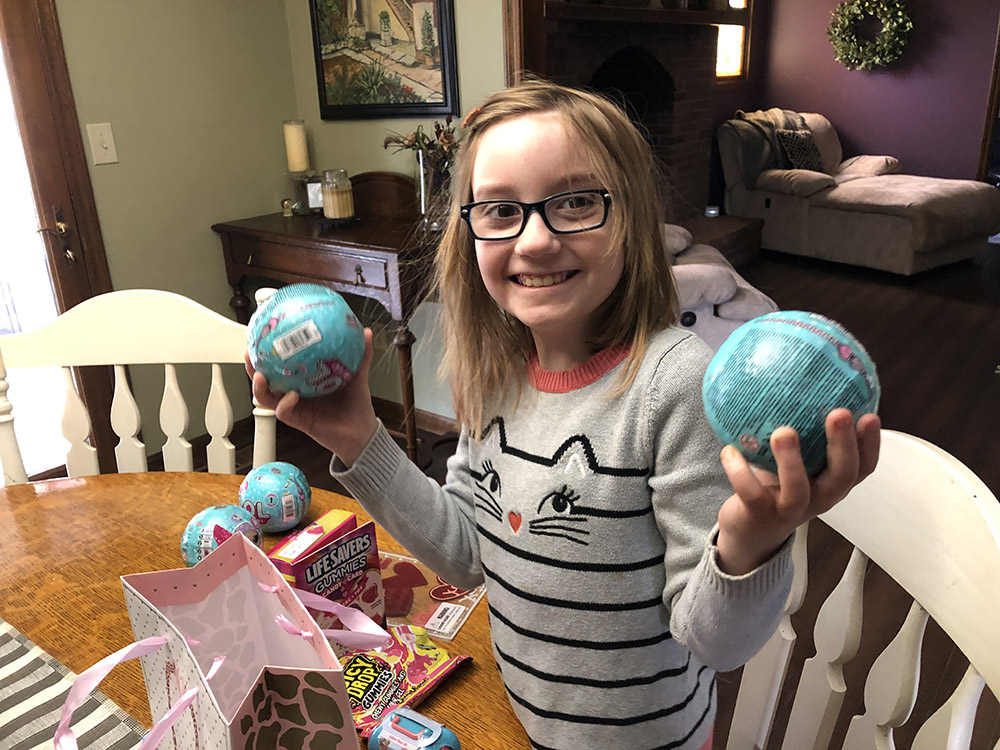 She was just as happy after all were open even though she got only spitters and cryers – not one tinkler in the bunch.