There is nothing truer in this world than the love of a good dog.

~Mira Grant
I've told you guys that Gracie was a gift… given to me by someone that didn't love her nor treat her kindly. We've had her over 10 years and we have no clue how old she is. The vet guessed her "older than 13." That makes her "older than 91" in dog years, you guys!
Even though Gracie's start was rough, she's not afraid to love and trust — even though she had a time she was terrified of a TV. 🙂 Gracie loves all of us, but…
she is IN LOVE with Coco.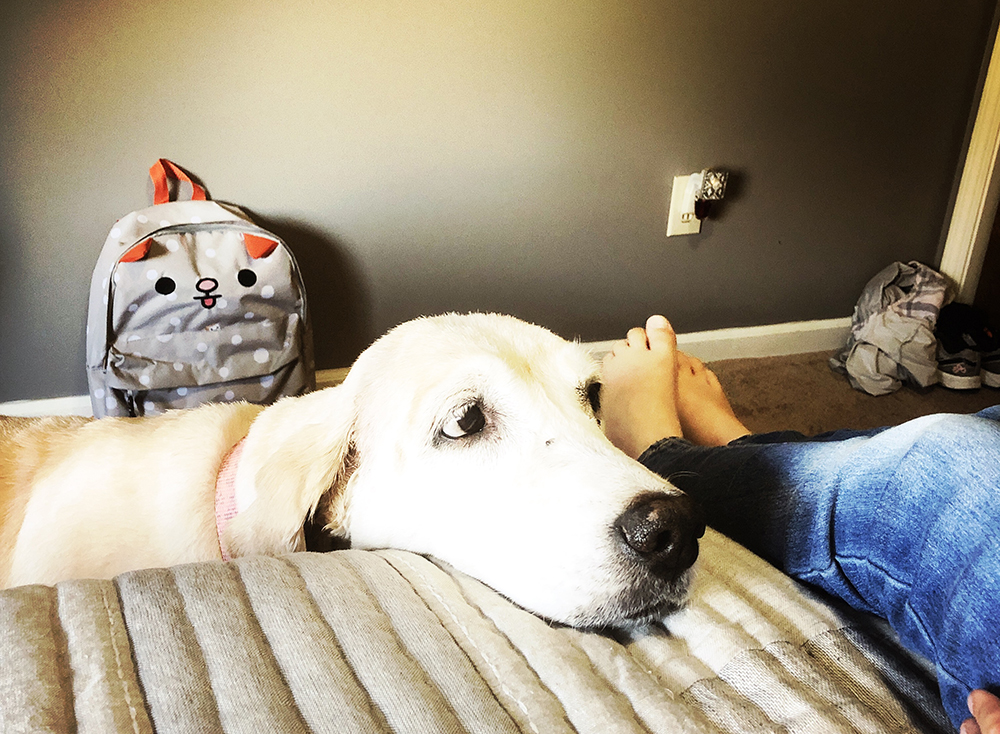 I don't think I've ever had a human (or a dog for that matter), look at me the way Gracie looks at my granddaughter… OR the way Dharma looks outside.