Not going to lie, I was afraid when I walked outside this morning — after painting the garage door right before yesterday's storms — I might find a puddle of paint in the driveway. But it's all good!  Thankfully, the windy day dried the paint just about as fast as I applied it. Yay!
My intention of painting the shutters today; however, has been delayed. It's 50 degrees today after 75 degrees yesterday. While the 20+ degree drop was expected, I didn't factor in how my body would adapt to the change. No way am I getting on a ladder today!  Maybe tomorrow.
In the meantime, I'm working from my laptop in front of cozy fire while homemade chicken noodles simmer on the stove (one of my Granddaughter's favorites).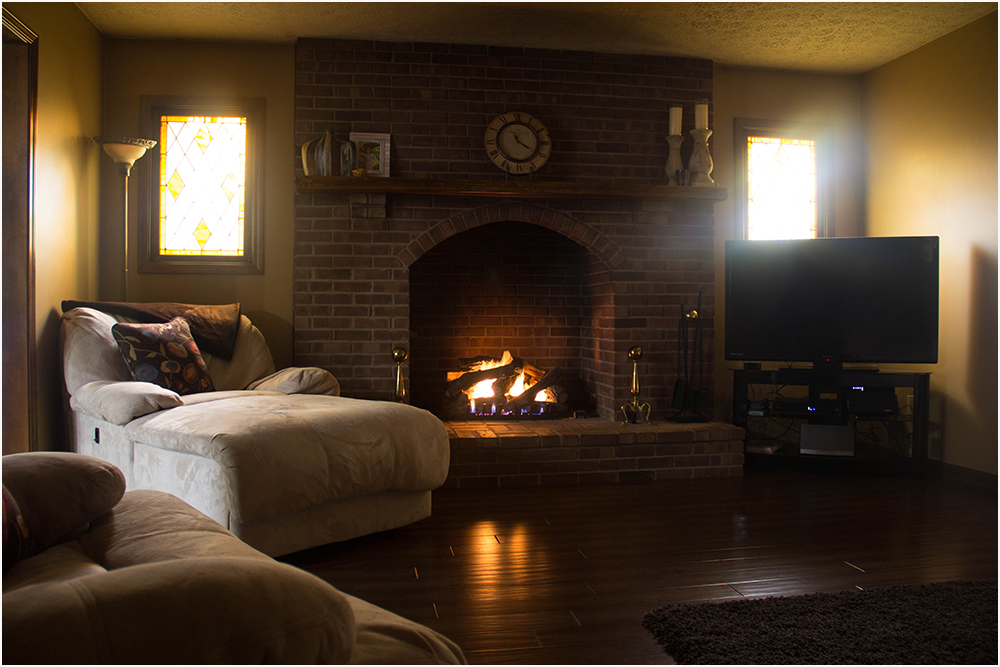 Big difference in this space now compared to the pre-renovation era — don't you think?