After the major AC hiccup and temps reaching over 80 degrees inside — and after continued water issues — this weekend couldn't get here quickly enough. 
All well work here is done and the water pressure is amazing. Although we started off a bit cloudy, the water is now clear. Although the Berkey is still used for coffee, drinking and the puppies, (I would use this even if I had city water — check out the benefits), the pressure is strong in the back bathroom even if laundry is running in another part of the house. 
The AC unit is patched up and should last until the new unit (and furnace) are in, and the Nest thermostat has already been delivered. I'm ready except for hemorrhaging more money to pay for yet another upgrade.  Homeownership is overrated.
The only highlight of the entire week was Colette getting to see Pap-pa Busta for lunch the day before starting 2nd grade.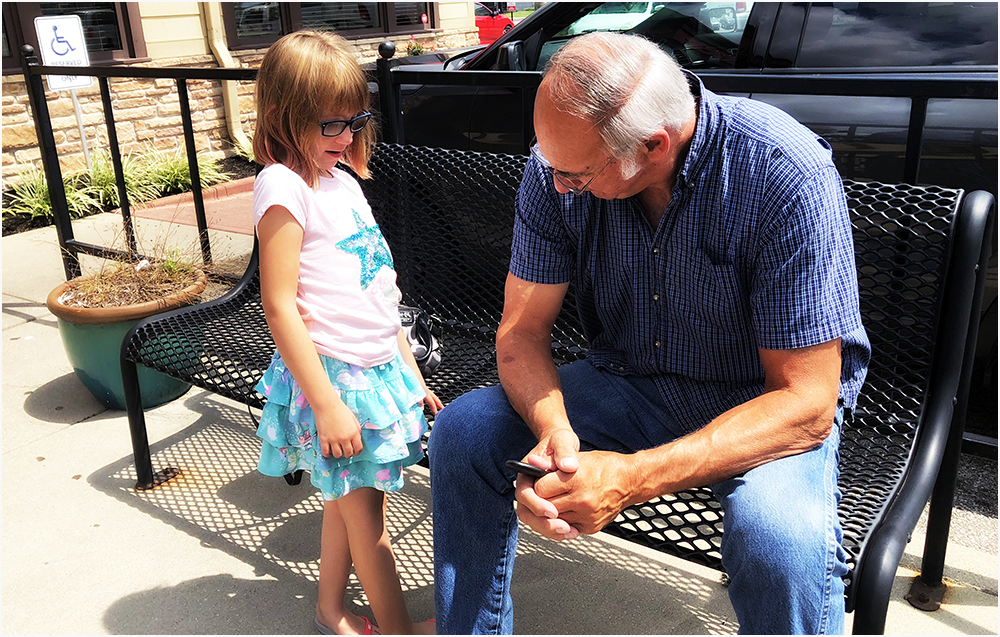 One more day to relax before starting a new work week that is sure to be 110% better than the last one.  Have a fabulous weekend, you guys! 🙂