The very first Christmas gift I ever received in a gift bag was presented to me by my late sister-in-law, Sheri.  She and my brother, Scott, arrived for our family Christmas Eve celebration dressed all festive, arms loaded with fancy bags with tissue paper sticking out the top. 
It made the gifts seem so special… I was sure the magical bags were expensive — and, at that time, they were. Now, the bigger ones are $1 and using them for gifts seems like nothing more than a short cut. Oh… and you can use them over and over if you just fold them up and pull off the name tag. 
After much criticism from my kid, I'm using real paper to wrap most all my gifts this year. It takes FOREVER!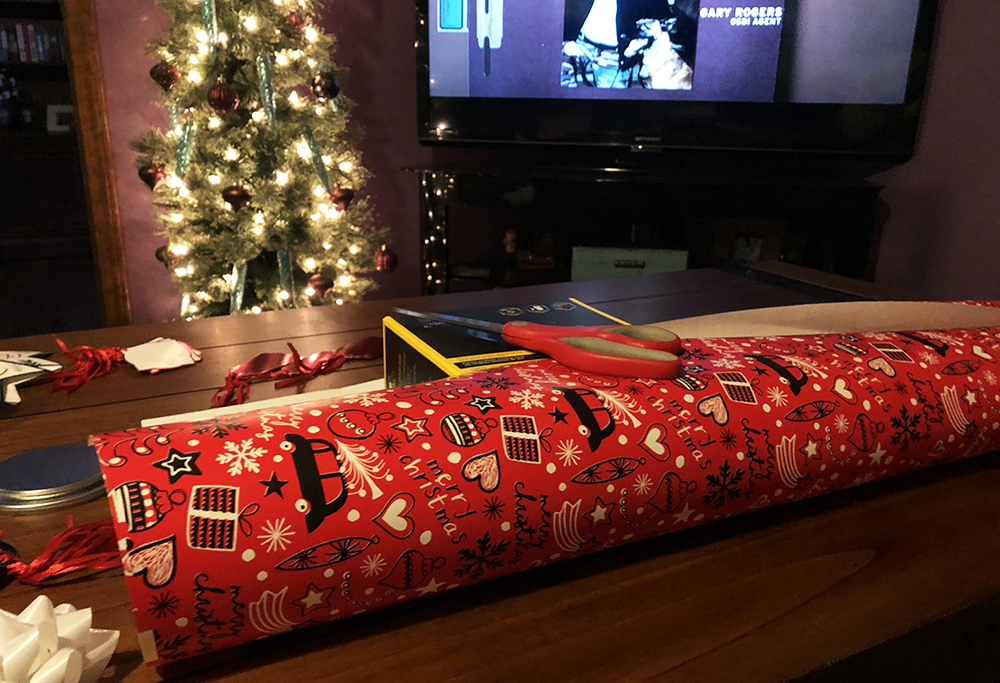 I looked for a holiday photo of Sheri to share with this post, but didn't have easy access to one. I did find this jewel…

Out of the ten, four have passed and Kak is 101. This is yet another reason to embrace gift bags! Time is precious.