Several days ago, I saved an image from an article I read that referenced the top 10 projects that will increase your home's value. Thinking about it today, I open the graphic and notice that I can read the project and ROI (return on investment) for each improvement suggestion, but the site's link and logo isn't clear.
[box color="blue" icon="lightbulb"]The BUSINESS lesson here is that if you provide valuable information online that might be shared — AND you want the people you share it with to be able to get back to you (so you can potentially sell them a product or service) — you MUST make certain your company information is legible.[/box]
Since we all want to increase the value of where we live (even if we don't plan to sell), I wanted to share the info — even though I can't refer to who said it and that obviously makes the list and especially the ROI percentages next to worthless…
Top 10 PROJECTS TO INCREASE YOUR HOME'S MARKET VALUE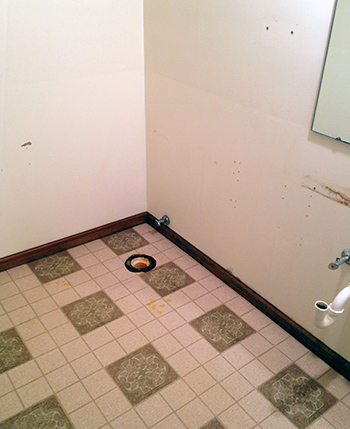 Updating plumbing and electrical — 260%
Bathroom remodeling — 168%
Kitchen remodeling — 168%
Painting — 112%
Flooring — 102%
Outdoor maintenance — 83%
Decking — 78%
Basement remodel — 75%
Replace windows and doors — 70%
Roof replacement — 67%
My limited knowledge on the subject leads me to believe the above list is pretty accurate. And, considering that I'm doing almost every single one of the above at the 'Escape the 80's House Project', I figure it's going to be worth at least a bajillion dollars when (if ever!!) I'm finished.