I've stayed at Hidden Mountain Resorts in Pigeon Forge, TN before. My good friend, Alisa, stays there often. My first visit I remember I thought it was so cool that a gas grill was provided, and they even changed the foil on it every morning. I remember how awesome it was to relax in a hot tub, and would only choose cabins that had one. If you've ever stayed in Hidden Mountain's EAST chalets, you've probably crossed the bridge.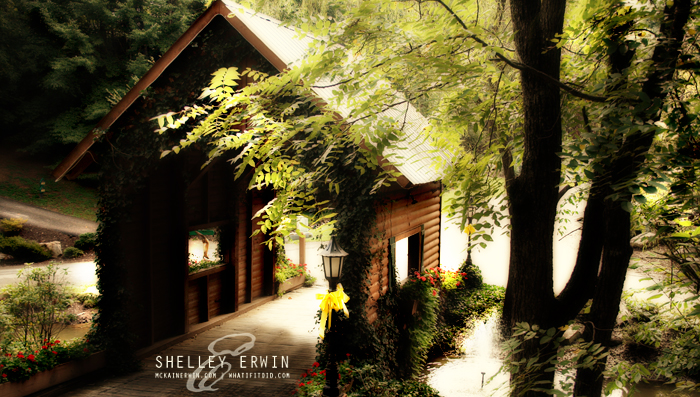 To say I had the same 'ultimate experience' as I received in time's past would be a flat out lie. The real truth is, I was extremely disappointed. Upon check-in, the lack-luster hostess asked, "You want clean towels tomorrow?" What was she thinking? Did she expect me to say, "No thanks. I'd rather use the same wet, dirty ones I used the day before?" Next, I was handed a map to the cabin, 2 key-cards and was told to enjoy my stay.
Being from the Ville, we weren't totally comfortable navigating our way up inclines that made the tires skid on the way up, or topping hills when you have no clue what's on the other side — but are hoping there's a road there. But hey, it's Tennessee and that's all good — it isn't like Hidden Mountain Resorts is responsible for the terrain, right? But upon reaching the chalet and noticing cob webs all over the outside, stretching from the dirty windows to the porch swing, I started to get this icky feeling in my gut — one that proved to be accurate.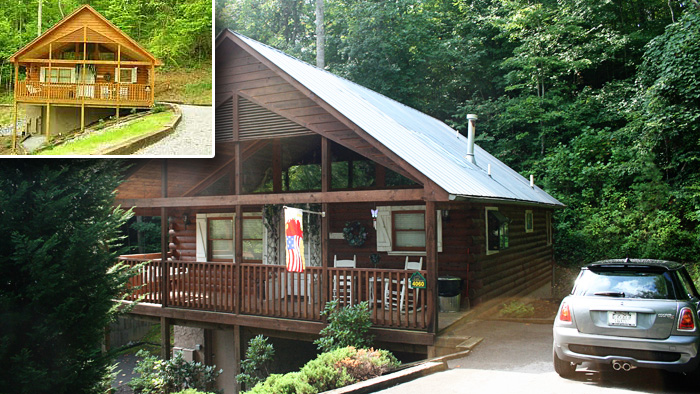 I think the photo on the Hidden Mountain Resorts website is a little deceiving (their photo of the Dolly House in the upper left corner of the REAL Dolly House). Dolly would really be disappointed y'all. For real. Inside was ok, but spend $100 bucks on a decent freaking coffee pot — one that makes coffee in under 30 minutes would be nice. Take a broom and knock down the spiderwebs from the walls and decorations. Put up curtains or SOMETHING so guests can block the morning sun from the bedroom, turn the hot tub's heat on when your guest makes a reservation (c'mon now, you can't call the front desk to send someone out to heat up the hot tub — by then, it's too late to get in anyway), and it would be incredible if more than 2 jets were working in the thing. If this hot tub were a 10 — mine in the back yard would be at least a 45.
Funny, shopping at the outlets in town and striking up a conversation with the locals working there, they too commented on the current reputation of Hidden Mountain — even sharing stories with us from other shoppers who had similar tales of dissatisfaction. I guess my buddy, Alisa, has just been lucky. Or they like her better. Or something. I'll be looking elsewhere to stay when I go back. That's for sure. Upon checkout, I went inside to drop off the keys and the hostess flatly said, "thanks." Of course she didn't ask, "did you enjoy your stay?" My bet is she already knew the answer.