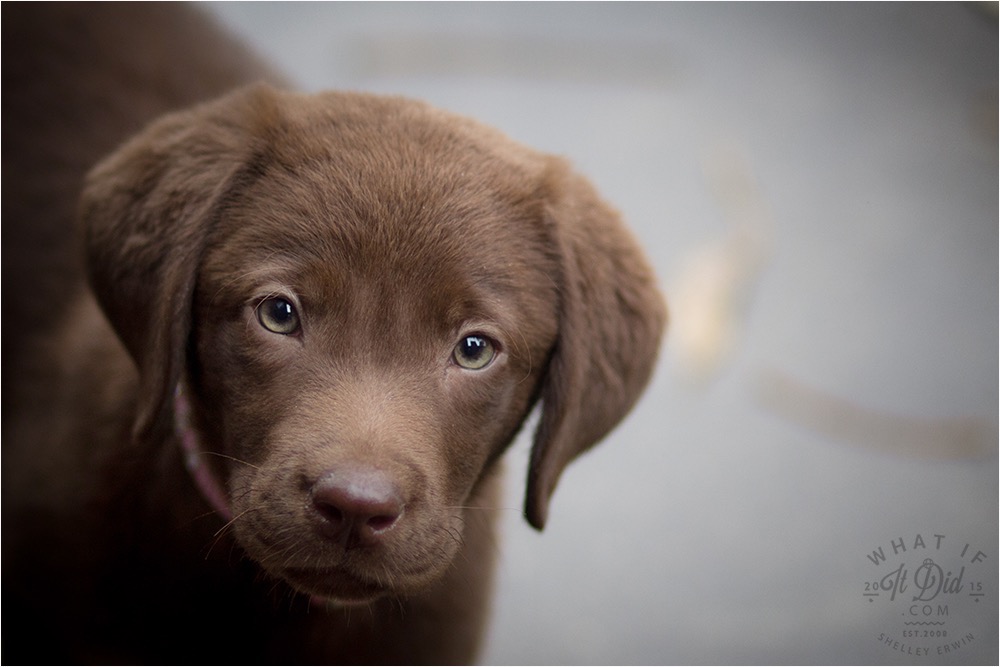 I haven't talked much about photography for a long time because I simply wasn't taking many photos. This new puppy has me picking up my camera again, and for the first time in over a year I pulled out my favorite lens and snapped a few quick photos.
Which lens is my favorite?
The Canon 85mm, 1.2. When this lens locks in at f/1.2, there's not another lens I know of that produces better bokeh.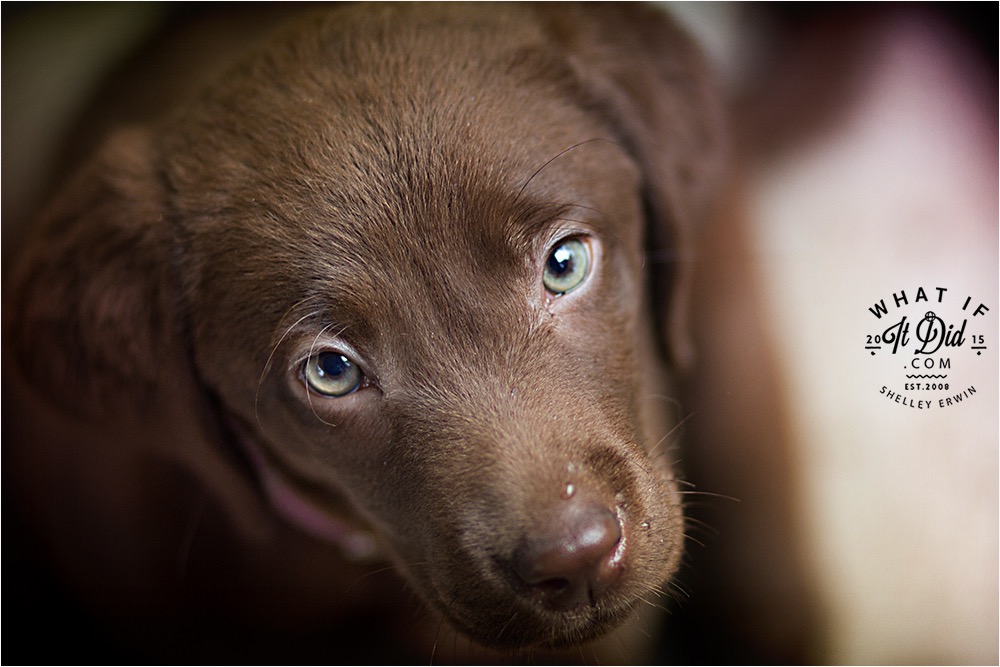 The Canon 85mm, 1.2 is a medium telephoto — I can get shots that are more 'close up' without being right on top of my subject (Diva Dharma in this instance). I'm not going to tell you this is an easy lens to use. It isn't. It takes practice to deal with wide apertures and you'll most likely have some shots that simply aren't in focus (especially when photographing moving objects like a rowdy puppy). The good news is that with a wide aperture lens, you can shoot in about any lighting situation.
These Dharma photos were taken on a dreary, rainy, fall day. Yes, that's a raindrop on her nose — and yes, I was cold. These photos are nothing more than Dharma on the sidewalk and me standing above her inside the patio room.
So now that I'm once again fascinated with taking photos — I want a NEW lens. I'm hoping Santa brings me the 33mm, 1.4 for Christmas.
Did you get that Santa??