I don't know how old Gracie is — she was a rescue. I do know her days are different now than they were last year even. She sleeps more. A LOT more.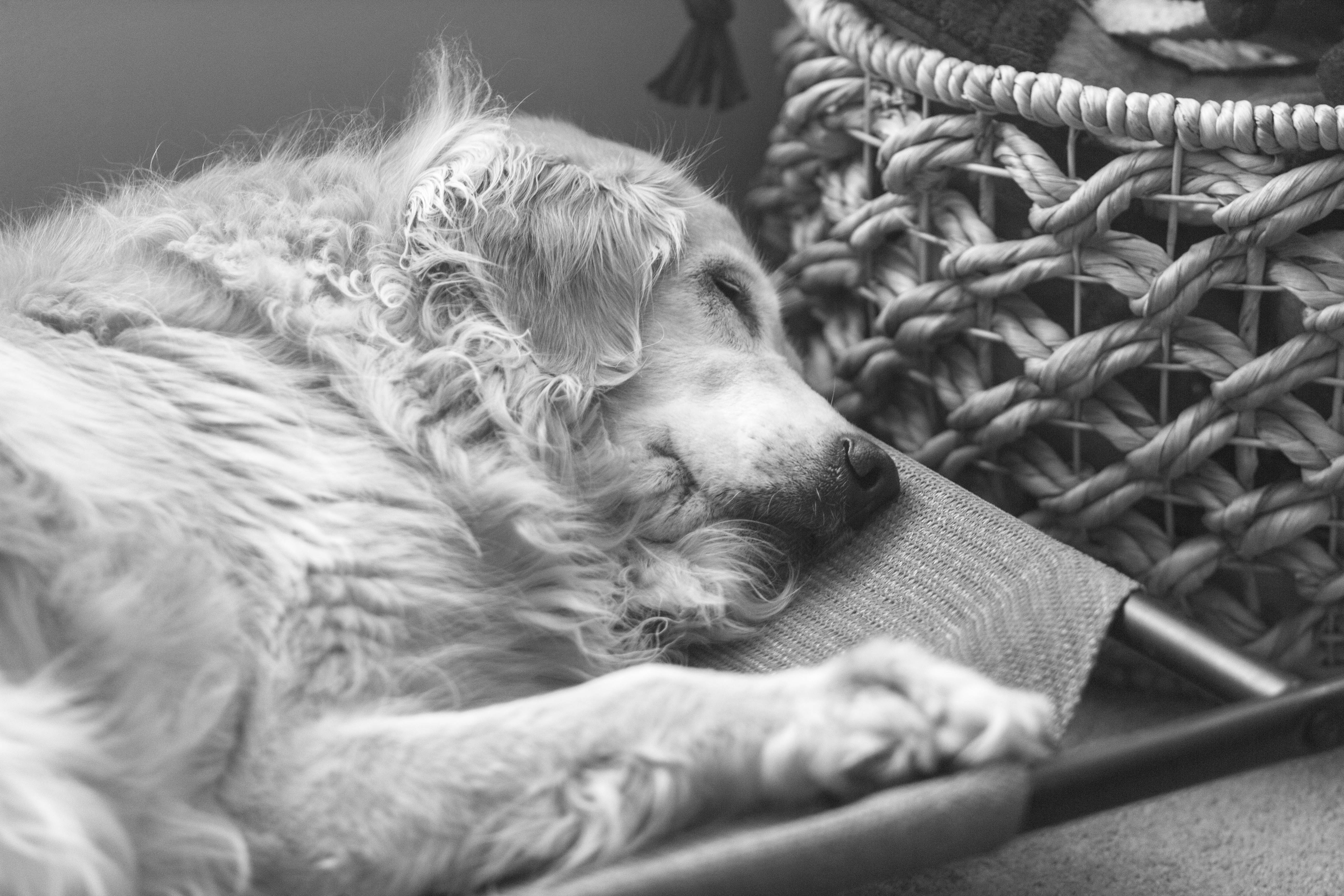 Occasionally, she's still a puppy. She'll try to beat Dharma to a toy and dance for a treat. She still gets pretty excited over the words "breakfast" and "dinner."
It's sort of like me… but I just WANT to sleep more and I refuse to dance for a treat.