The neighborhood I live in is nice. It's clean and all the homes are well maintained. It's safe here. Property values are good.
All my neighbors are kind, but also a little… ummmm… snooty. (So sorry — I like you guys — but that's my perception insofar as the majority of you.)
The garage door has been installed… and it's WHITE!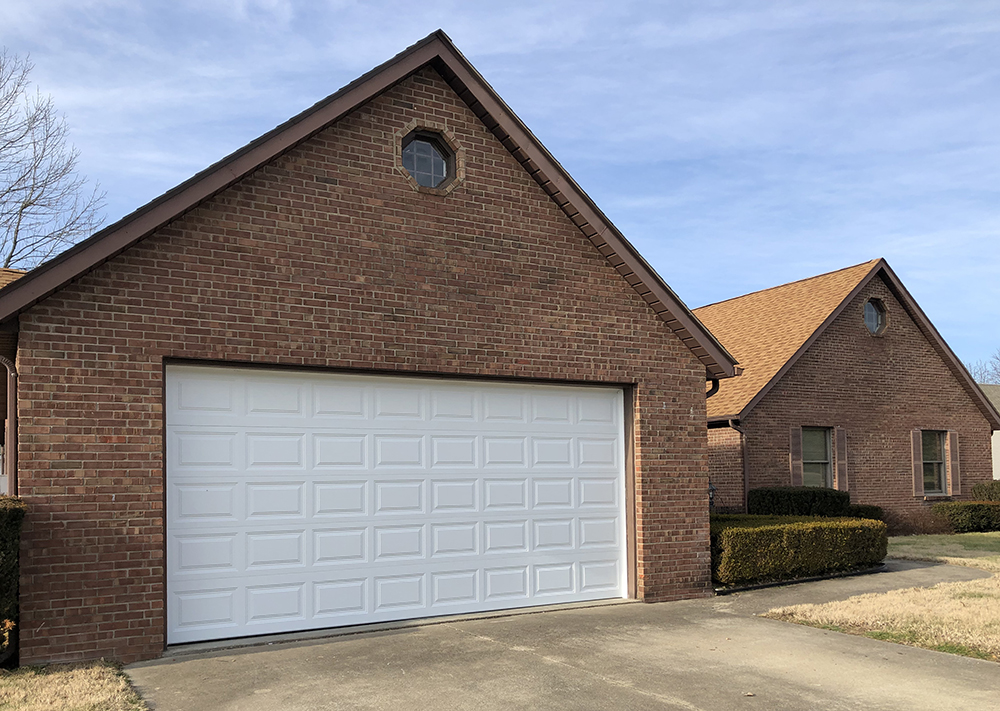 Nothing I can do about that bright white until spring! I guess it's not a good idea to paint steel unless the temperature is at least 50 degrees F. It's simply awful when a garage door and front door are not color coordinated.
I'm guessing some of my neighbors will be displeased with this atrocious mix-match. They will likely have medical claims relating to blindness, sun reflecting into their homes — or complain to City Hall.
There's a part of me that would love nothing more than to spray paint a big ole' peace sign right in the middle of that thing in neon orange. Go ahead… dare me.