Yesterday was the day to look at houses, but my realtor wasn't feeling well and rescheduled for today. It wasn't the best day for house hunting…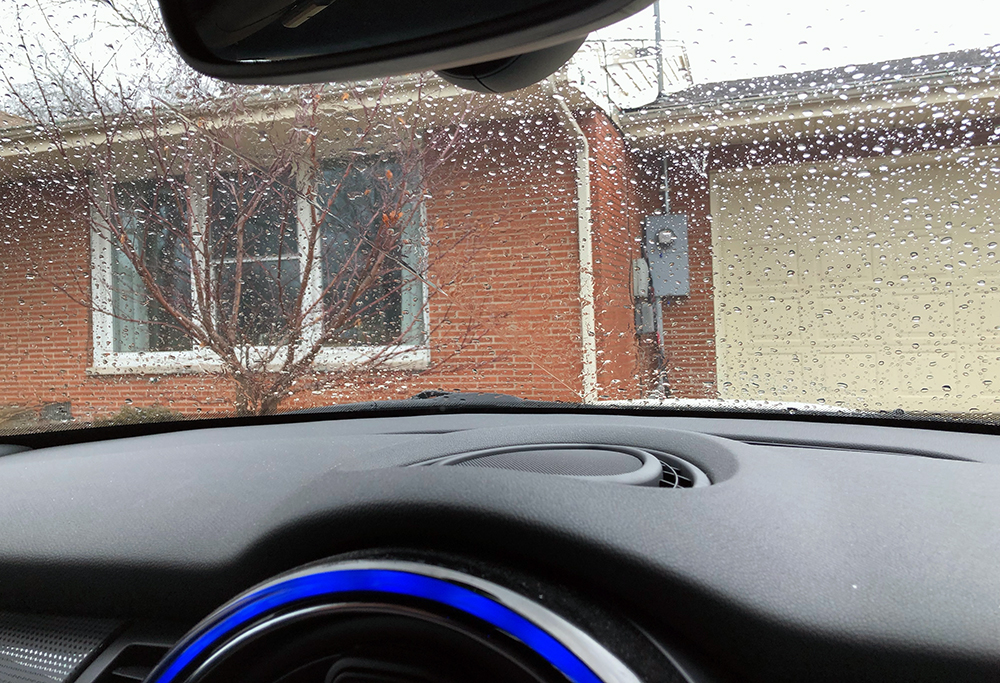 I had four houses on my list:
A plain, smaller ranch home in an ok neighborhood (in the photo above)
A medium-sized, stone home in an ok area with a 2 car garage and large backyard
A medium sized, all brick, two-story home with custom hardwood in a rural setting and four-car garage on acreage
A small, historic home in a GREAT neighborhood with a full basement
The results were:
Even if I add new flooring, I simply felt this was TOO MUCH of a downgrade.
This house sold before we even got there.
I thought this house was going to be the perfect one although at the top end of a downsize budget. I was wrong and oh, so disappointed. The owner was home; sat barefoot wearing a pair of shorts while working on a computer shushing us; the house smelled AWFUL; and we wondered if a dead body was hidden under the covers of an upstairs bedroom.
This house didn't tick many of my important boxes — washer/dryer upstairs, 2 bathrooms, a backyard big enough for dogs and a pool, and a decent garage. Bathroom #2 is nothing more than a shower box, toilet and older sink in the basement — and the garage should've been called a shed. Still, it was SO AMAZING inside I'm still thinking about making an offer.
I'll tell you more about #4 house later once I think it all through. In the meantime, let me tell you how important it is to a potential buyer that you remove yourself from the home for viewing. Get out!
GIT!
If you simply can't leave, put on clothes and cover your nasty feet. And finally, make sure your house doesn't smell like the feet you just covered up.